Govt Orders
All Saturdays shall be public holidays under the Negotiable Instruments Act, 1881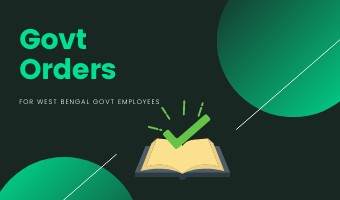 GOVERNMENT OF WEST BENGAL
FINANCE (AUDIT) DEPARTMENT NABANNA,
325, SARAT CHATTERJEE ROAD,
HOWRAH-711102
No. 2259-F(P2) Howrah, the 20th day of July, 2020
NOTIFICATION
In exercise of the power conferred by the explanation to Section 25 of the Negotiable Instruments Act, 1881 read with Government of India, Ministry of Home Affairs Notification No. 20/25/56-PUD (i) dated 08.06.1957, the Governor is pleased to declare that all Saturdays shall be public holidays under the Negotiable Instruments Act, 1881 in respect of all bank branches working in the State of West Bengal, in addition to the existing holidays on 2nd and 4th Saturdays.
This will take immediate effect and will remain in force until further notification.
By order of the Governor,
Sd/- H. K. Dwivedi
Additional Chief Secretary
to the Government of West Bengal
NB: The above text is generated from the original order by using OCR technology. To confirm the authenticity and correctness of the text please download the pdf file from the below link.
Download PDF: Click Here
Source: Click Here