Govt Orders
Important Notification regarding lockdown measures in Containment zones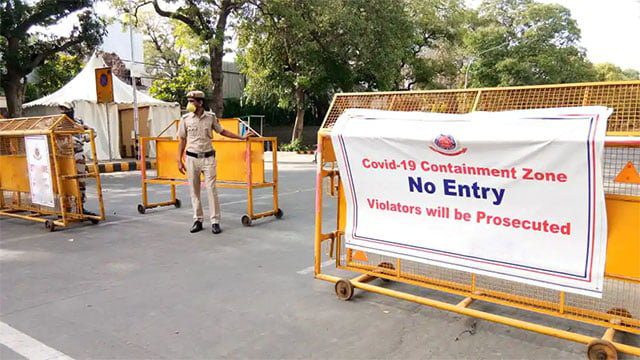 Government of West Bengal
Nabanna, Howrah
Memo No 232-CS/2020 Dated 08/06/2020
ORDER
ln terms of Order No.a0-3l2020-DM-l (A) dated 30/05/2020 of Ministry of Home Affairs, Government of lndia and in partial modification of Order No 218-C 5/2020 dated 30/05/2020 read with Order No 177-CS/2020 dated 1,8/05/2020, the lockdown measures in Containment Zones (Affected Area) stands extended up to 30/06/2020.
ln addition to the relaxations allowed earlier vide above mentioned orders, it is hereby informed that:
i) Maximum numbers of persons permitted to enter the places of worship at a time shall be limited to twenty five (25)
ii) Maximum guests allowed for marriage ceremonies shall be limited to twenty five (25).
iii) Maximum number of persons allowed for funeral/ last rites shall be limited to twenty five (25).
Norms of physical distancing and health hygiene protocol must be strictly followed. Any violation in compliance of norms of physical distancing, health hygiene protocol and wearing of masks shall attract penal action as per law.
It is reiterated that movement of individuals shall remain prohibited between 9:00 PM to 5:00 AM, except for essential activities. District Administration and local authorities shall issue appropriate orders in this regard and ensure strict compliance.
Chief Secretary
NB: The above text is generated from the original order by using OCR technology. To confirm the authenticity and correctness of the text please download the pdf file from the below link.
Source: Click Here