Govt Orders
One time disengagement benefit for ASHA worker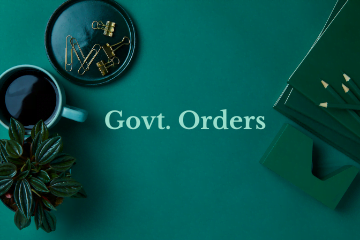 Government of West Bengal Health & Family Welfare Department
Family Welfare Branch
Swasthya Bhawan, Bidhan Nagar
GN-29, Sector-V, Salt Lake, Kolkata – 700 091
Memo No. HFW-35013/2/2018-FW Sec-Dept of H&FW-Part (1)126 Date: 29.09.2020
MEMORANDUM
The Governor is hereby pleased to accord approval and sanction an amount of Rs. 3,00,000/-(Rupees Three Lakhs) only as one time disengagement benefit payable to each ASHA (Accredited Social Health Activist) after discontinuation of service on attaining the age of 65 years.
1. The charge is debitable to the Head "24-HF-2211-Family Welfare-00-101-Rural Family Welfare Services-004-Accredited Social Health Activist (ASHA) Scheme-31-Grants-in-Aid-02­Others Grants" under the major and minor head in the current year budget.
2. This order issues with concurrence of the Finance Department, Govt. of West Bengal vide U.0 No. — Group P2/2020-2021/0384. dated 28.09.2020.
3. Necessary fund will be released in due course.
Dr. Saumitra Mohan, IAS
Commissioner, Family Welfare
Health & FW Dept
Retirement benefit for ASHA workers