Govt Orders
ROPA 2019 for Teachers and Non-Teaching Staffs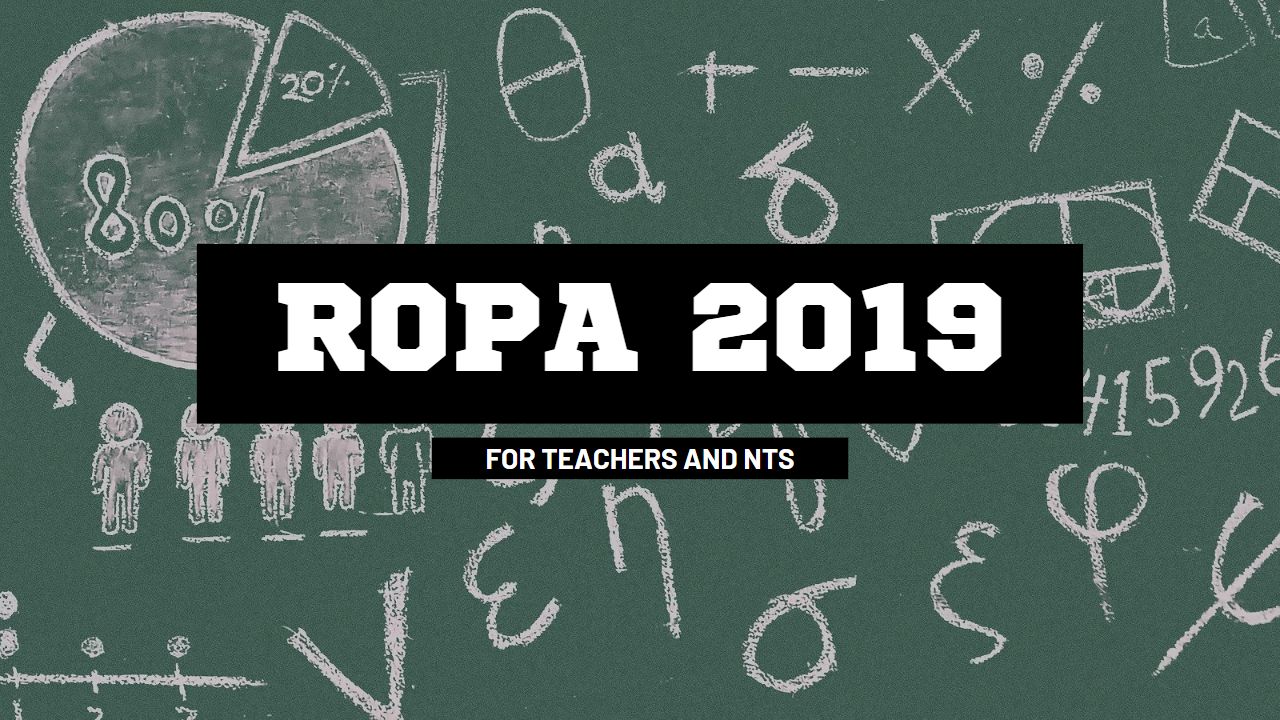 ROPA 2019 for Teachers and Non-Teaching Staff of all government-aided high school and primary schools published as on date 13/12/2019 in view of the effect of the 6th pay commission.
Here is the highlight of ROPA 2019 or teachers and non-teaching staffs:
The notional date is 01/01/2016 and the actual effective date is 01/01/2020.
Revised pay will be calculated with the fitment factor of 2.57 of basic pay as on date 01/01/2016
Employees recruited after 01/01/2016 will get the initial pay in the pay level corresponding to existing grade pay.
Employees will get yearly normal increment @3% on 1st day of July every year.
View ROPA 2019 for education department below:
In view of the recommendations of the 6,h Pay Commission constituted vide Resolution No. 8070-F(P) dated 27.11.2015 read with Resolution No. 8071-F(P) dated 27.11.2015 accepted by the Government, the Governor has been pleased to direct that the date of effect of the revised pay structure, the manner of fixation of pay in the revised pay structure and other conditions of service of the employees mentioned in para 2 below arc set out in the following other paragraphs.
1) Date of effect — This Memorandum shall be deemed to have come into force on the 1st day of January 2016 notionally with actual financial effect from 01.01.2020.
2) Application – (1) Save as otherwise provided by or under the provision of this Memorandum, this Memorandum shall apply to those employees of the following institutions or offices holding substantive/officiating posts as on 01/01/2016 and whose pay and allowances are borne by the Government of West Bengal in School Education Department.
Teaching and non-teaching staff of recognised aided Government Sponsored or aided Schools upto class Xll standard.
Teaching and non-teaching staff of recognised aided Training Institutions for Primary Teachers.
Employees of District Primary School Councils including Kolkata Primary School Council, Siliguri Sub- Divisional Primary School Council and Darjeeling (Hill Areas) District School Board; and
Employees of West Bengal Board of Primary Education.
For more details, please download the PDF file.