Employees Corner
How to Download Yearly Salary Statement for Income Tax Calculation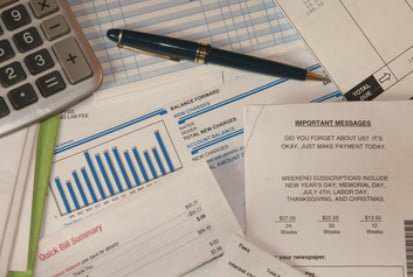 Income tax calculation and statement generation are now much easy for West Bengal Govt Employees. This article shows the process of Download Yearly Salary Statement. You can download the yearly salary statement easily by following these steps.
How to Download Yearly Salary Statement for Income Tax Calculation
1. Open any browser like Mozilla Firefox, Google Chrome etc. and go to the URL https://wbifms.gov.in or you can click here
The Homepage of WBIFMS portal will appear.
2. Click Sign In option under E-Services for Employees option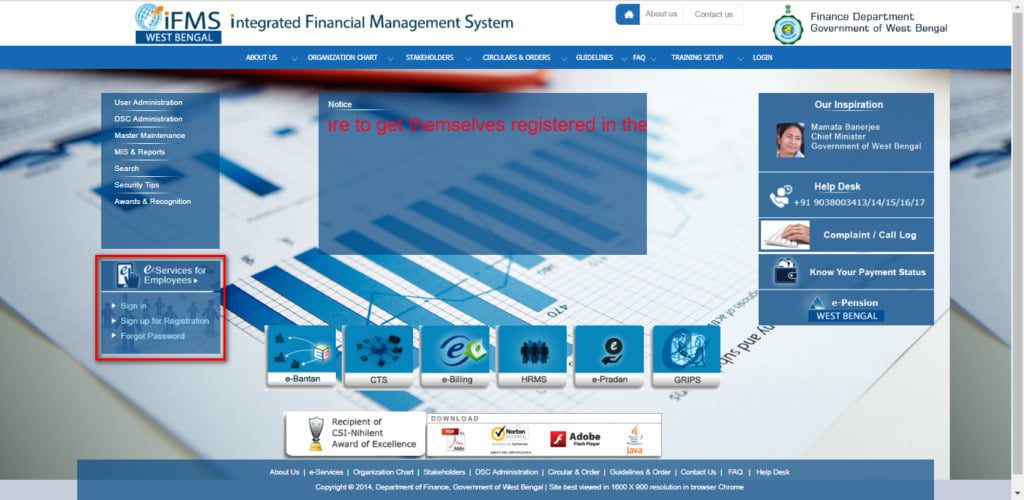 The Login page will open.
3. Enter Your Login Id and Password and click on Login.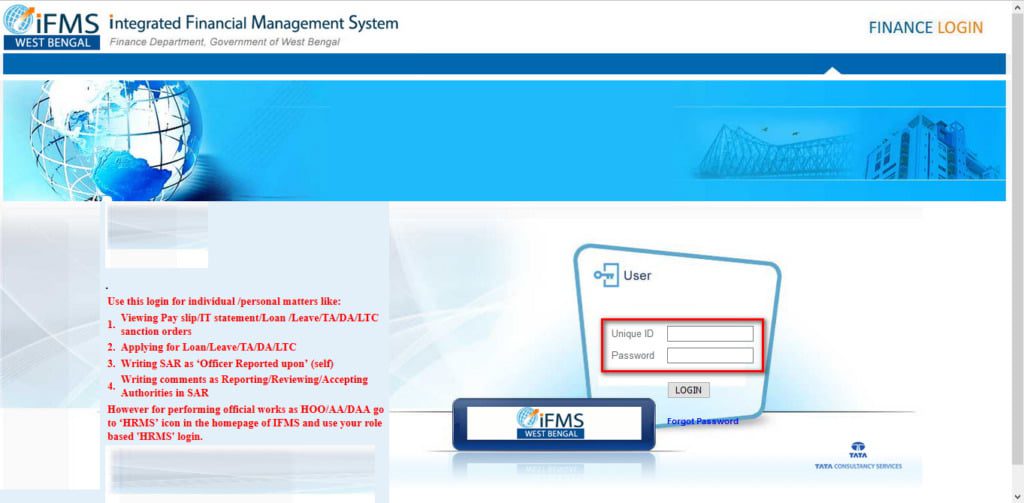 The Employee Homepage will appear.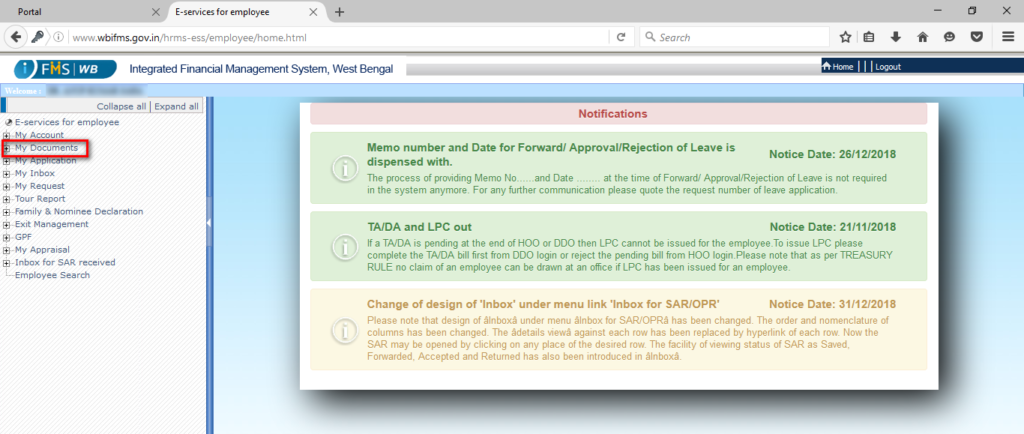 4. Click My Documents option
5. Then Click Salary Statement/IT Statement option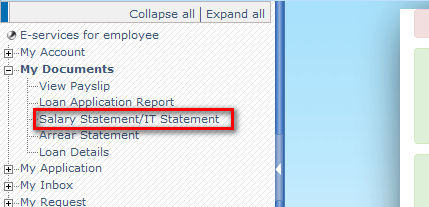 The I.Tax Document page will appear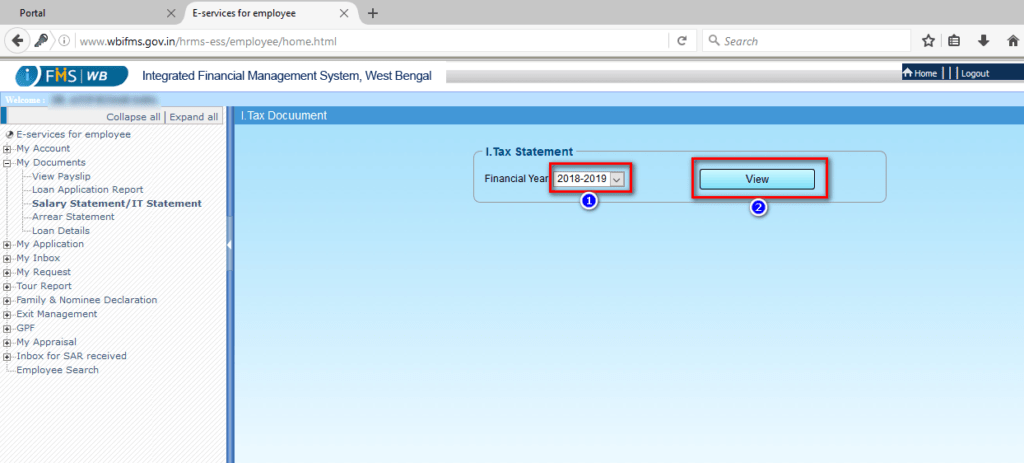 6. Select Financial Year from the drop down menu.
7. Click View button
The page with Yearly Income Tax Statement will appear.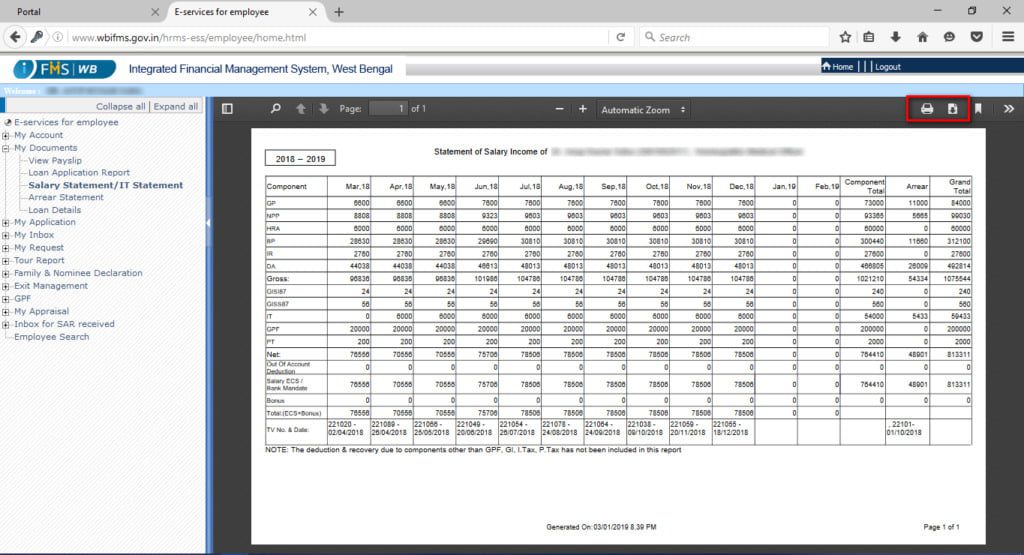 8. Click Print or Download button to print or Download Yearly Salary Statement / Income tax statement.
Now you can easily calculate your income tax for the rest of the month.
To calculate, you can use our Income tax calculator excel tools.
Thank you. 😊
Video Tutorial of How to Download Yearly Salary Statement:
FAQs
Why GPF loan recovery amount not showing in yearly salary statement of WBIFMS?
The GPF loan recovery has no effect on Income tax calculation. Therefore, it is omitted from the report of yearly salary statement.
How to calculate income tax for West Bengal Government Employees?