Income Tax
Trending
Quick and Free Income Tax Calculator for FY 2023-24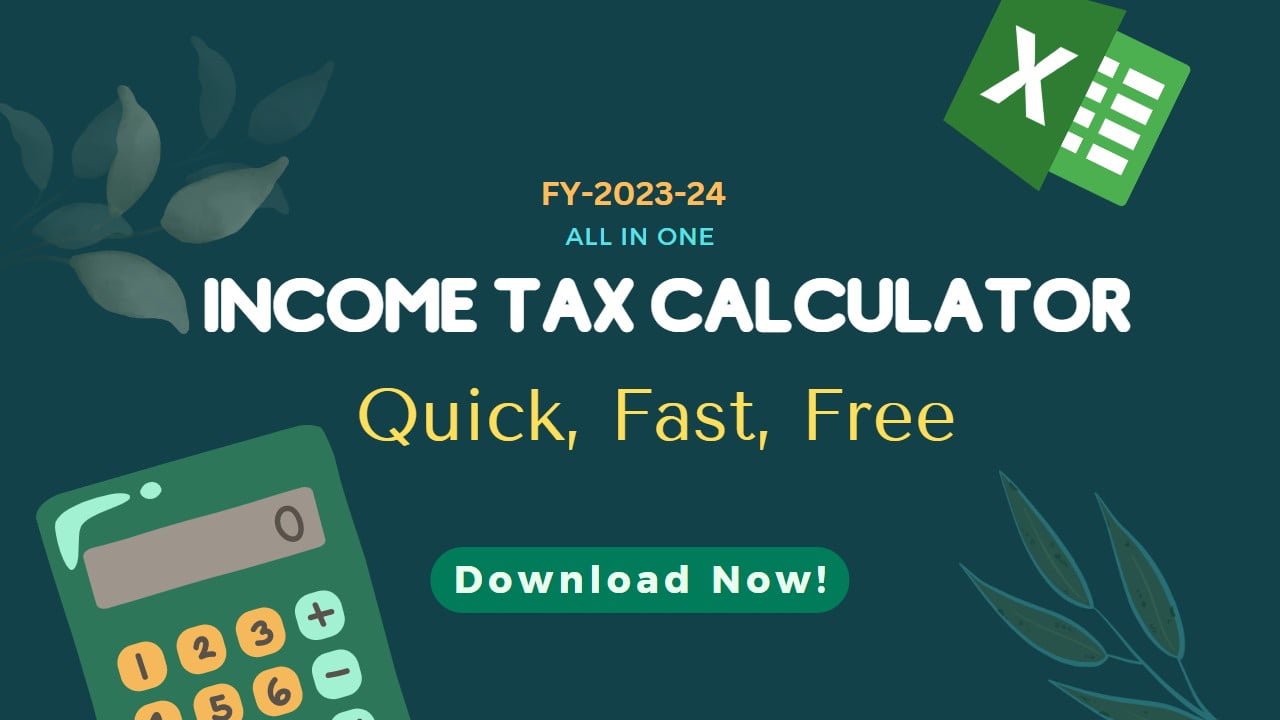 Income Tax Calculator for FY 2023-24: Are you looking for a quick and free way to calculate your income tax for the FY 2023-24? If yes, then you are in the right place. In this article, I will share an Excel tool that can help you calculate your income tax and statement of salary for the financial year 2023-24, assessment year 2024-25. This tool is specially made for West Bengal Government employees who want to compare the old and new tax regimes and choose the best option for them. This tool is based on the latest income tax slabs and rates announced in the Indian Budget 2023. You can download this tool from the link below and use it for your personal or professional purposes.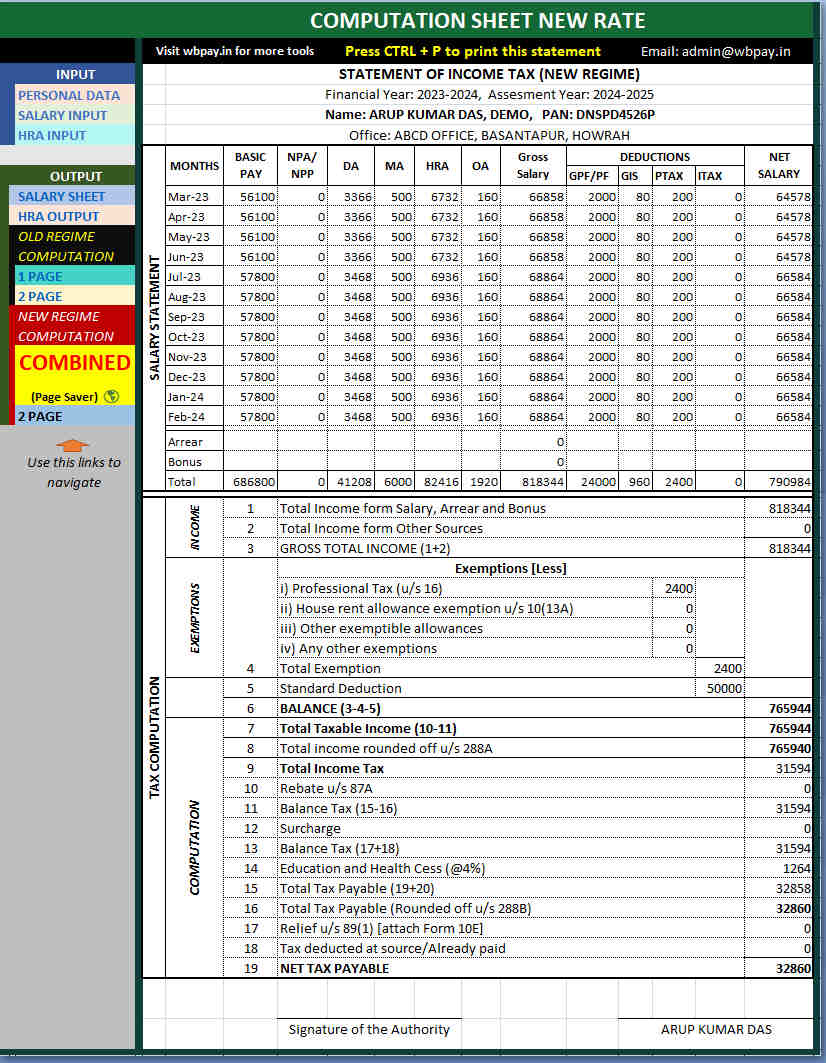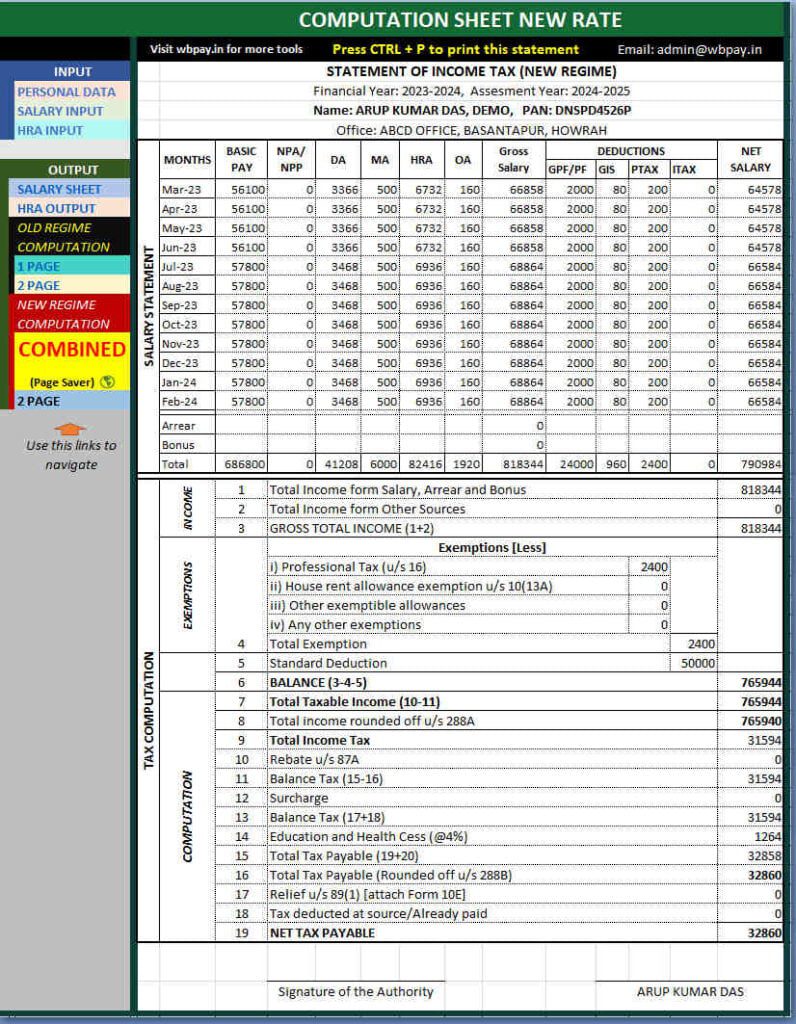 Key features of the Income Tax Calculator for FY 2023-24
All salaried individual (Employees/Pensioners) can calculate and generate statement of income tax for the financial year 2023-2024.
Included calculation options for senior citizens.
Users can also print Salary Statement, Income tax statement details, HRA rebate details.
This quick and free all in one income tax calculator includes old and new regime system of income tax options.
New combined page for salary statement and income tax computation page is page saver, nature friendly.
File size is very low, that's the reason for a fast opening and quick calculation.
You can compare the results and decide which tax regime is more beneficial for you.
How to use the Income Tax Calculator Excel tool
To use this tool, you need to follow these simple steps:
Download the Excel file and open it.
Enter personal details in the personal details page, including name, age group, pan no etc.
Enter other income details and exemption of income if any.
Enter deduction details such as 80C, 80D, 80G etc. in the respective cells.
Use the links on the left side of the page to navigate from page to page.
Enter salary details in the Salary Input page.
Now for output click COMBINED link to print all statement in one page.
You can also use other output options as well.
You can now compare the results and decide which tax regime is more beneficial for you.
You can also print or save the income tax computation sheet and salary statement generated by the tool.
Download All in one Quick and Fast Income Tax Calculator
File Details:
---
File Name: ALL-IN-ONE-INCOME-TAX-CALCULATOR-FY-2023-24-V-3.0-1.xlsx
Version: 3.0
Language: English
File Size: 176 KB
---
I hope you find this tool useful and easy to use. If you have any feedback or suggestions, please let me know in the comments section below. Thank you for reading this article and happy tax planning!