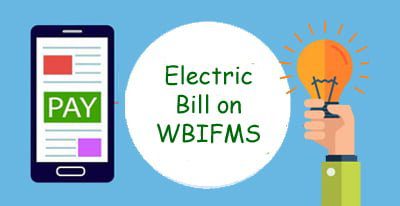 Electric Bill on WBIFMS preparation and payment of Already Added Service Provider like WBSEDCL and CESE of West Bengal Govt Offices are done on WBIFMS portal through e-Billing module.
The following step by step process shows how to create Electric Bill on WBIFMS.
1) Log in with DDO/Operator Id and Password on WBIFMS Portal. https://wbifms.gov.in
2) Go to the e-Billing module.
3) Click on Bill ==> Entry/ Modify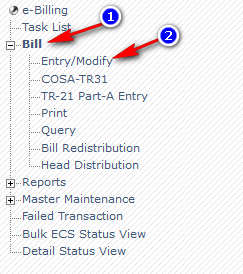 4) Select Non- Employee option ==> Select Bill type as TR26 ==> Select Service Provider according to bill (WBSEDCL, NTESCL or CESCL)
5) Enter Head of Account (13-01, for electricity)
6) Enter Gross and net Bill amount and other details
7) Click on the Save Button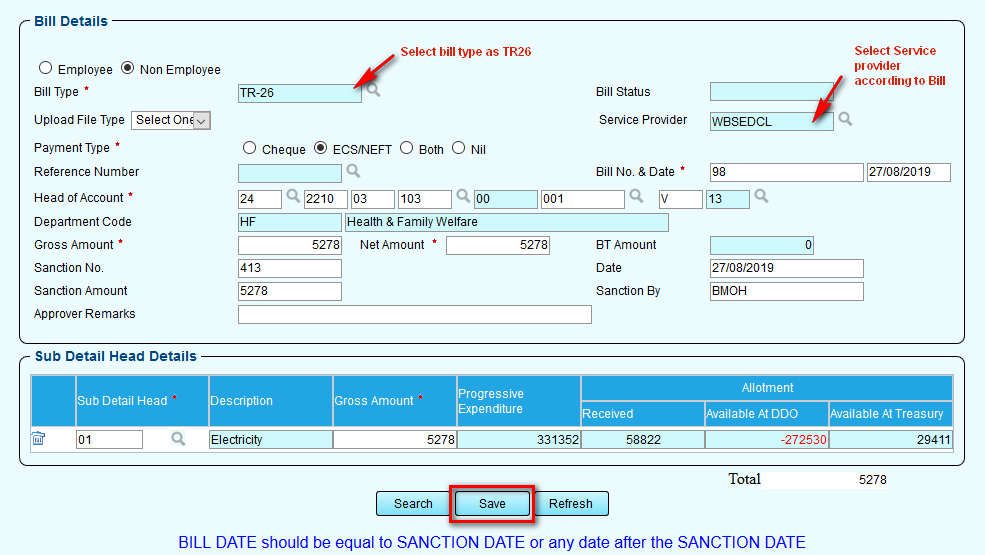 8) Click on the button TR26
9) Fill all the details of TR 26
10) Click on the Save button.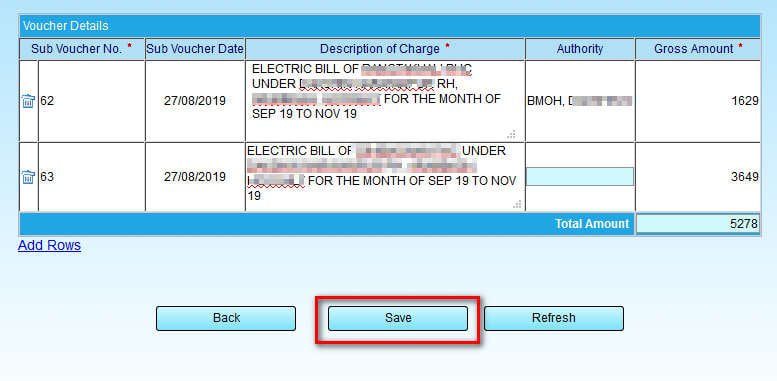 11) Click on the Back button.
12) Click on the Service Provider button.
13) Select Connection Type
14) Select Consumer Id/ Installation No.
15) Outstanding Amount will auto-populate. If any mismatch corrects the amount on amount paid column.

16) Click on the Back button.
17) Click on the ECS/NEFT button.
18) Select the beneficiary as WBSEDCL or CESE Limited as per your Service Provider.
19) Enter the amount.
20) Click on the Save button.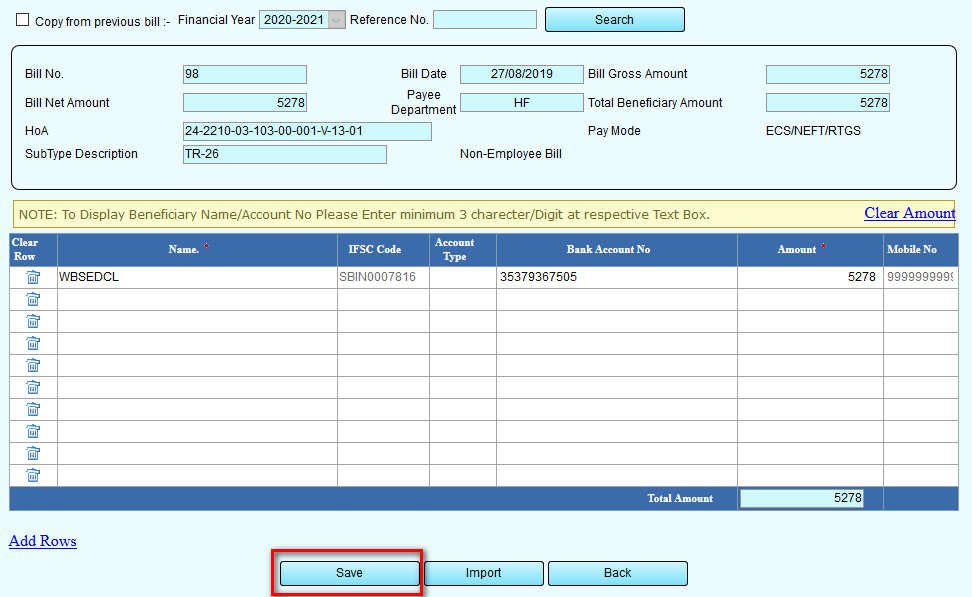 21) Click on the Back Button.
22) Forward the bill (for Operator) or Submit The bill (for DDO) and take a print out.