Submit Self Appraisal Report (SAR)
Guidelines for Self Appraisal Report of Group-A Officers
Open https://wbifms.gov.in and Login with ESE Account
Create Hierarchy:
1. Click on My Appraisal ⇒ View/Create Appraisal Hierarchy
2. Select Appraisal Year
3. Click on Search Button.

4. Click on the Insert button.

5. For the first-time user enter Employee Id/HRMS ID of Reporting Officer, Reviewing Officer and Accepting Officer and Save and Forward it. Nodal Officer will Approve the Hierarchy. After the approval officer can forward the SAR.

6. For Employee who have submitted SAR earlier, if the present hierarchy of SAR remains same with the immediate previous one then the last hierarchy may be copied and approved by Officer Reported Upon instead of sending the same to Nodal Officer for approval.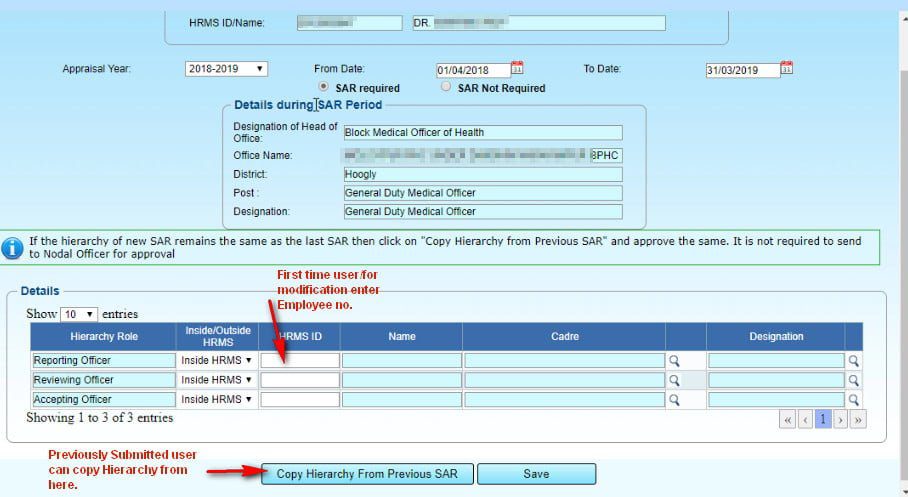 Initiate SAR( Self Appraisal Report):
7. Click on Initiate Self Appraisal option
8. Select Year
9. Click on the Search button

10. Click on the Initiate icon


11. Enter Date of submission of asset declaration.
12. Select Year of Allotment
13. Enter Service Specific code(if any)
14. Click on Save Draft Button

15. Enter Attendance Details in Part -I B of SAR entry
16. Click on the Save Draft button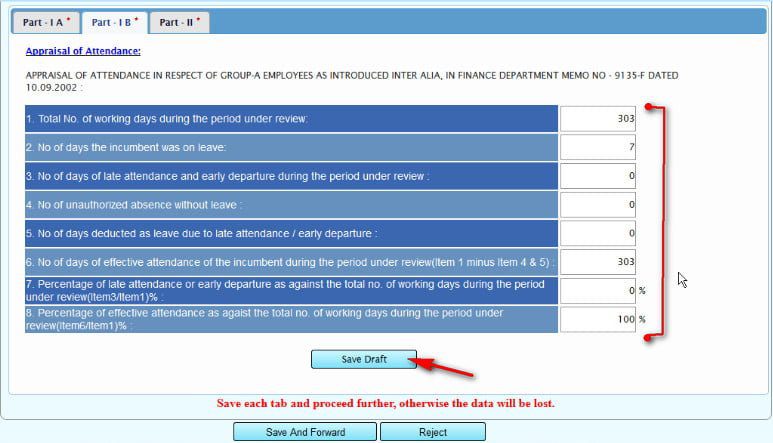 17. Read and fill carefully Part II of SAR form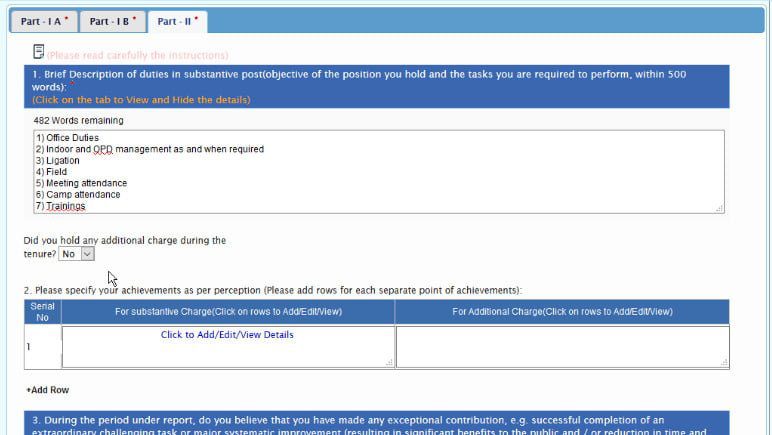 18. Click on Save Draft
19. Click on Save and Forward
A success message will appear on the top of the screen.
FAQ for SAR
How to view status of SAR?
Click on My Appraisal ⇒ My Appraisal status and report view
How to remove incomplete SAR report from wbifms website?
Click on My Inbox => Inbox, and click on the details button, then you will find the reject button on the bottom. Click to reject the incomplete SAR.
How to submit SAR?
SAR or Self Appraisal Report can be submitted through WBIFMS Portal using Employee Login.
How to cancel the previous request in filing SAR wbifms?
Once a SAR request is forwarded to the reporting officer, the officer reporting upon can't cancel or change the details of SAR. If the reporting officer reject it the same can be canceled or modified by the officer reported upon.
If you have any question regarding SAR you can comment below.