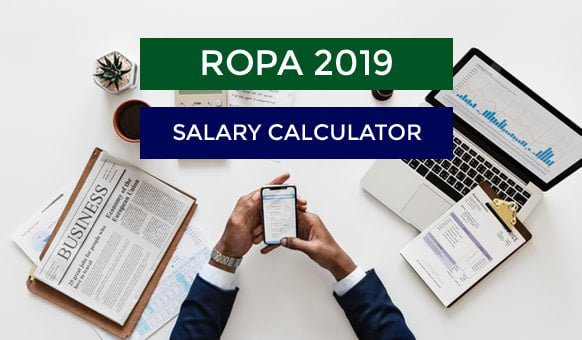 ROPA 2019 Calculator showing the exact calculation of Salary of West Bengal Govt Employees after effect of 6th pay commission from 01/01/2020.
Government of West Bengal, Finance Department, Audit Branch releases notification of ROPA 2019, including Pay fixation, Pay Matrix of 6th pay commission. In this Calculator, you can find the Gross Salary as on 01/01/2020.

Click here to view Calculator for Teachers and Non Teaching Staffs
View/Download ROPA 2019: Click Here
Official Link for ROPA 2019: Click Here
How to use this Calculator?
Subscribe our Youtube Channel:
Note: Promotional fixation, Gradation, NPA calculation is not reflected in this calculator. We are working for it. Please stay with us.
Enter Your Personal or office Email Id and Click on "Get Email" Button to Receive All post, Calculator, Govt Orders by Email.
গুরুত্বপূর্ণ অর্ডার, ক্যালকুলেটর, পোস্ট সরাসরি ইমেইল এ পেতে হলে নিচে আপনার অথবা অফিসের ইমেইল এড্রেস লিখে "Get Email" বাটন এ ক্লিক করুন।
[jetpack_subscription_form show_only_email_and_button="true" custom_background_button_color="#00d084″ custom_text_button_color="undefined" submit_button_text="Get Email" submit_button_classes="wp-block-button__link has-text-color has-background has-vivid-green-cyan-background-button-color" show_subscribers_total="false" ]