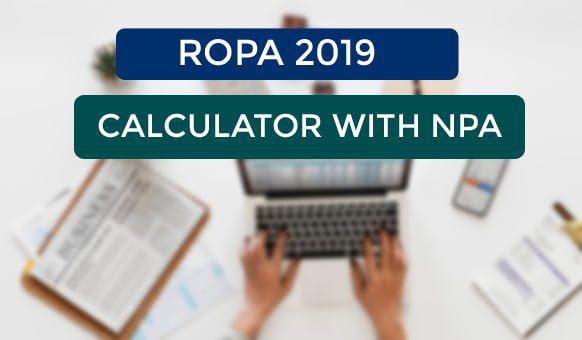 ROPA 2019 Calculator for NPA or Non-Practicing Pay of West Bengal Govt Employees who received NPA or NPP, Non-Practicing Pay.
The existing basic pay shall be multiplied by a factor of 2.57 and the figure so arrived at shall be added to by an amount equivalent to Dearness Allowance on the pre-revised Non‐Practicing Allowance admissible as on 1st day of January, 2016. The figure so arrived at will be located in the applicable Level in the Pay Matrix and if such an identical figure correspondence to any Cell in the applicable Level is available, the same shall be the pay. If, no such Cell is available in the applicable Level, the pay shall be fixed at the immediate next higher Cell in that applicable Level in the Pay Matrix.
View/Download ROPA 2019: Click Here
Official Link for ROPA 2019: Click Here
How to use this Calculator?
Subscribe our Youtube Channel: