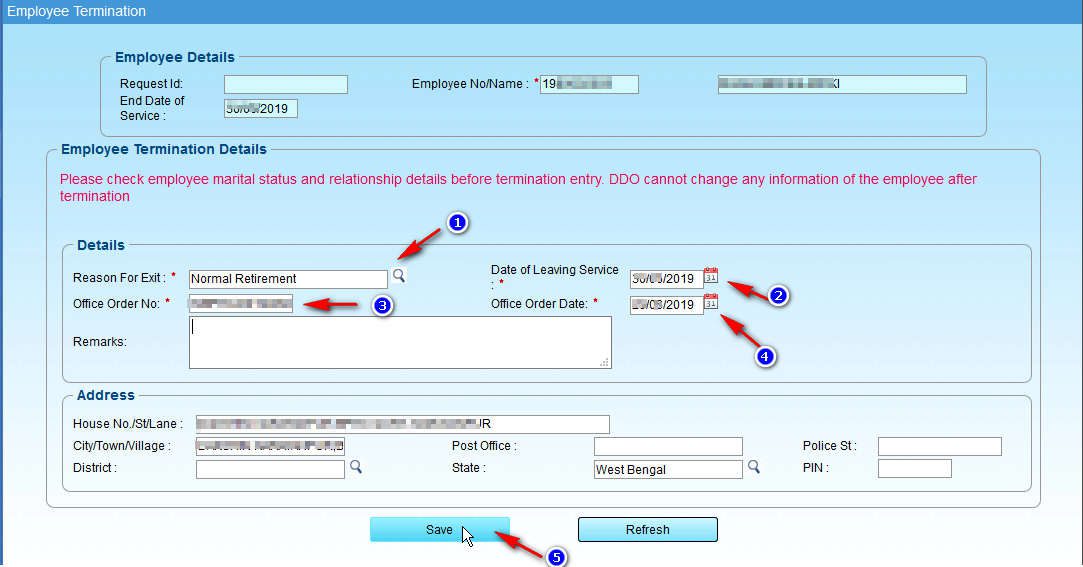 This article shows employee Exit Process in WBIFMS or termination process after superannuation on Retirement, Resignation or Death must be done with DDO login.
In this post, we are describing the process of Termination of an employee after superannuation.
Employee Exit Process in WBIFMS
1) Log in with DDO id and password on WBIFMS portal.
2) Click on Employee Exit option
3) Enter the employee number.
4) Click on Search

5) Select Reason for Retirement, Enter Date of leaving service, Enter office order number and date
6) Click on the Save button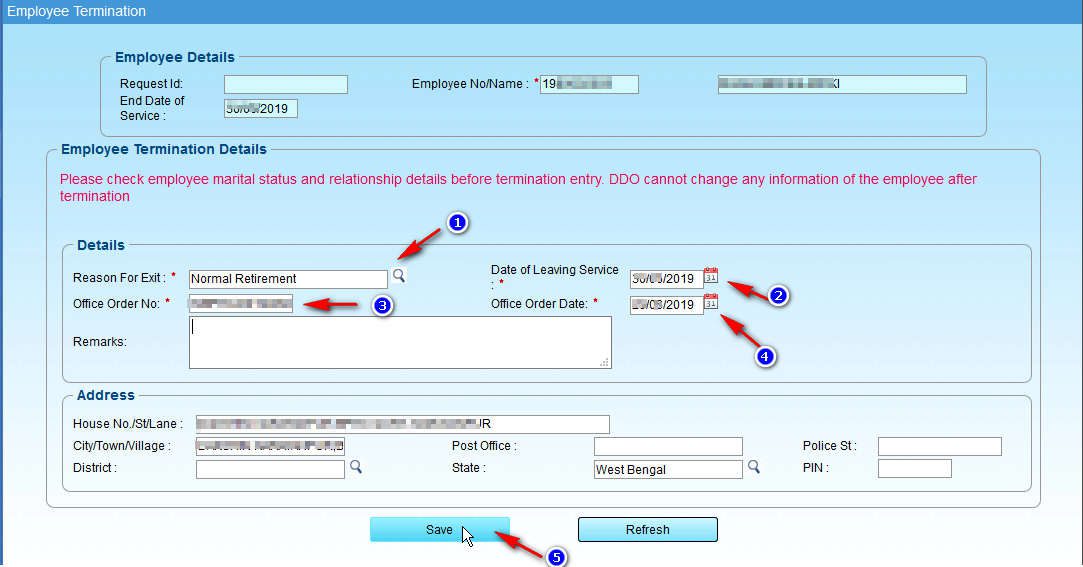 7) Click on the Save and Approve button
That's all.
Thanks for visiting.