Last Updated on July 18, 2019 by WBPAY
This article is about how to initiate yearly increment vide order no. 5760-F(P) DATED. 07/06/2011. Please follow the instruction to initiate increment in HRMS module of WBIFMS Portal. This article shows with screenshot How to Initiate Normal Increment on HRMS. This is helpful for all DDO, Operator, Dealing Clerk of pay bill processing of WBIFMS Portal.
1) Login with DDO Id and Password in HRMS module of WBIFMS Portal
2) Click on Increment =>
Increment Initiation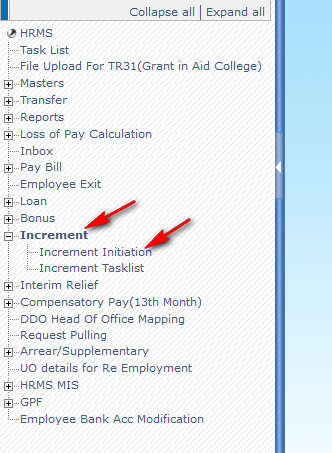 3) Select ROPA, Cadre, Group, Section, Pay Head.
4) Enter Increment order number and date.
5) Click on the Prepare Increment List button.

A success message will appear as "Increment list preparation initiaed".

6) Click on Increment Tasklist on the left menu.
7) Select year of increment
8) Click on the Search Button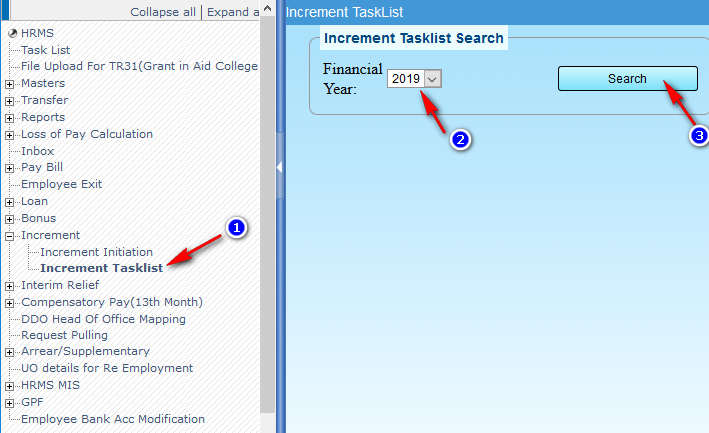 9) Click on the details button on the right.

Read More: July Salary Increment Calculator
10) Click on the Confirm List button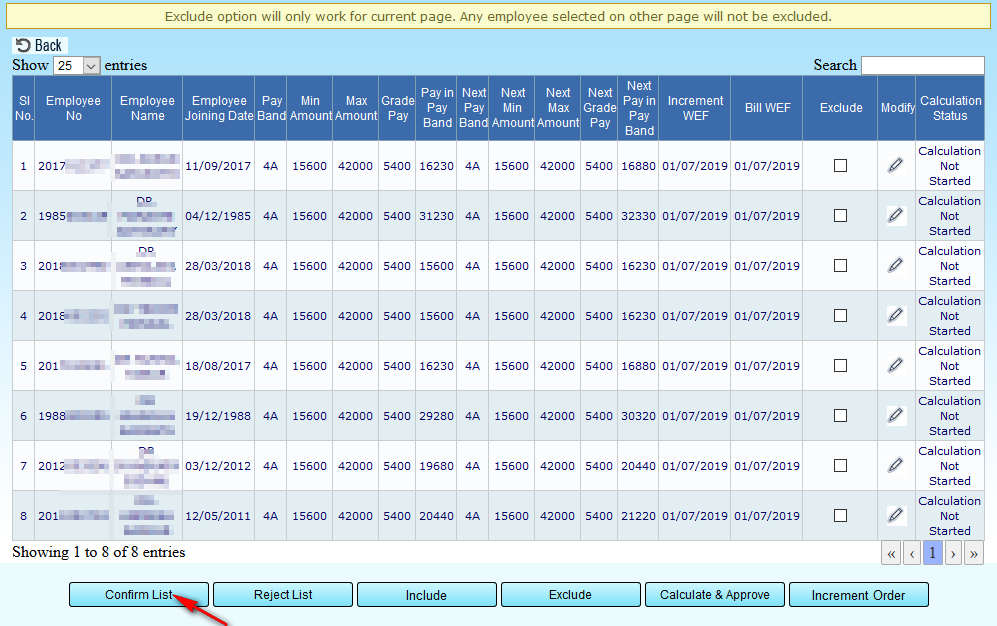 11) A message will appear as "List approved!".

12) Click on Calculate and Approve button.

13) A warning message will appear, Click on the Ok button.

14) A message will appear as "Calculation completed".

15) Click on the Increment Order button to generate Increment Order.

16) Add a copy to list if needed
17) Click on the Generate Report option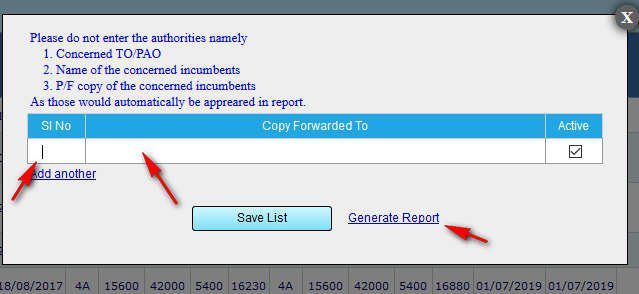 The increment order will appear on the screen. Print it and attach with the bill.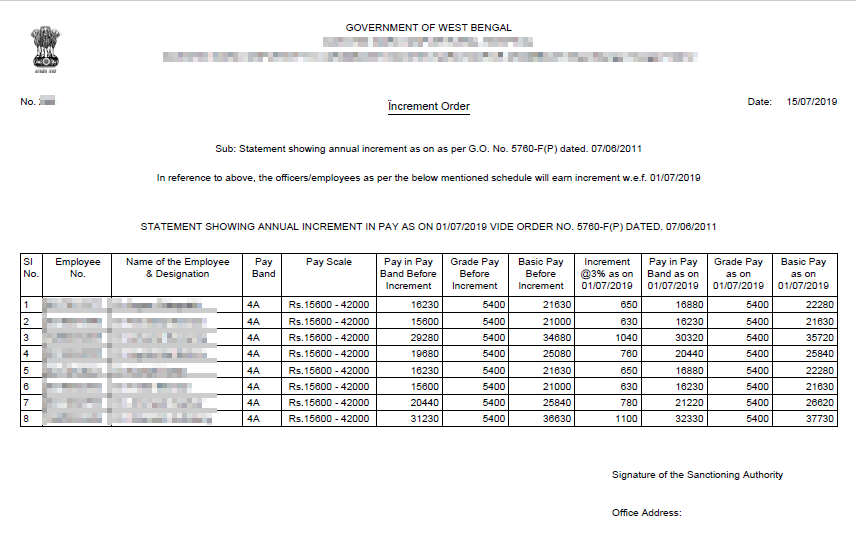 Thank you for visiting.
Read More: July Salary Increment Calculator